 1 Wood Floors of Michigan
Now Featuring Olde Wood Limited® Reclaimed Floors
Featured Authentic USA Reclaimed Flooring by 1 Wood Floors
an award winning company.

The Basis of All Great Interiors Olde Wood Limited® Reclaimed Floors
Walk On An Incredible Piece of History… Every Day
Captivate Them With Its Beauty — Enlighten Them With Its History!
The floors of your interior are the basis for the beauty of every living room, dining room, kitchen, and beyond. But, don't pull everything together with regular hardwood floors or tile that looks like wood — No, pull everything together with historic, Reclaimed Wood!
The beauty, style, and stunning appeal of Reclaimed Wood are like nothing that exists on the market today. Want to blow people away when they come over to visit? It begins with the base of your entire interior.
Imagine telling the story of a farmer's barn over 100 years ago. Or, a depression era warehouse. The stories are endless, the beauty is one of a kind, and the craftsmanship can never be duplicated.
West Virginia Reclaimed Barn Wood Flooring
Your dream floor is only a few clicks away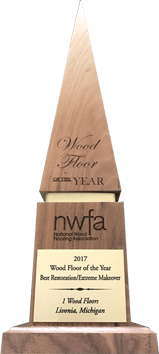 Reviews

From Weathered Barns to Stunning Interiors – Reclaimed Wood Flooring with a story all it's own.
Historic wide plank flooring reclaimed from 100+ year old barns and wooden structures.
Choose from the available species below, unfinished material starting at $8.33/sq.ft.